Treatments with Boutilinum Toxin (Botox) to temporarily improve and eliminate the appearance of wrinkles and expression lines of the upper third.
Indicated for the facial areas between the eyebrows, forehead and crow's feet.
Botulinum Toxin treatment is also recommended for patients with excessive sweating in the armpits, palms and soles of the feet.
It is important to point out that Botulinum Toxin (Botox) has been used in ophthalmology and neurology for many years, with excellent results.
We summarize some cases in which its use can benefit you:
– Strabismus
– Blepharospasm
– Muscle spasms
And other pathologies.
Method
It is a causal therapy, consisting of the selective paralysis of the small muscles responsible for these unnecessary facial expressions, the repetition of which leads to the appearance of stable and deep grooves and wrinkles.
Features the administration of small quantities a specific pharmaceutical into the area's muscle to be treated.
This is carried out with a syringe and a very fine needle, making the procedure practically painless. Nevertheless, analgesics are used in the area to be treated, whether topical or locoregional, so that the patient doesn't feel any discomfort whatsoever.
On conclusion of injection, a decongestant refreshing face-mask may be used.
Treatment
The treatment takes place in a single session.
The patient is immediately able to resume every-day activities.
The effect appears around the 3rd or 4th day, and is complete as of day 7 to day 10.
Treatment duration
Ranging from ten to thirty minutes.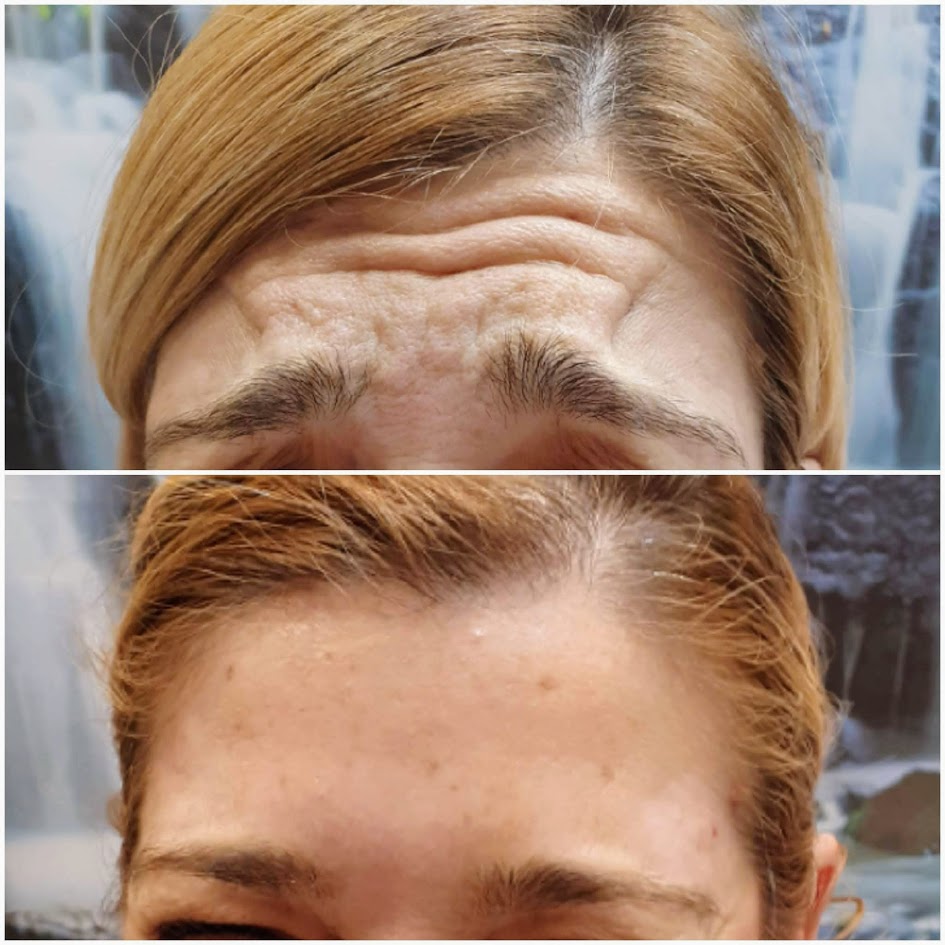 Remarks
This is not a definitive treatment, and injections should take place twice per year. It is noticeable, that subsequent applications enjoy a longer period of duration.
In the case of face wrinkles, it may be desirable to complement the treatment with filling procedures (collagen, hyaluronic acid, methacrylate, etc.) and peelings.
Give your skin a dose of youth at the first signs of aging!
Schedule your consultation today to receive one of the best Botulinum Toxin (Botox) treatments in Mallorca
Contact Us