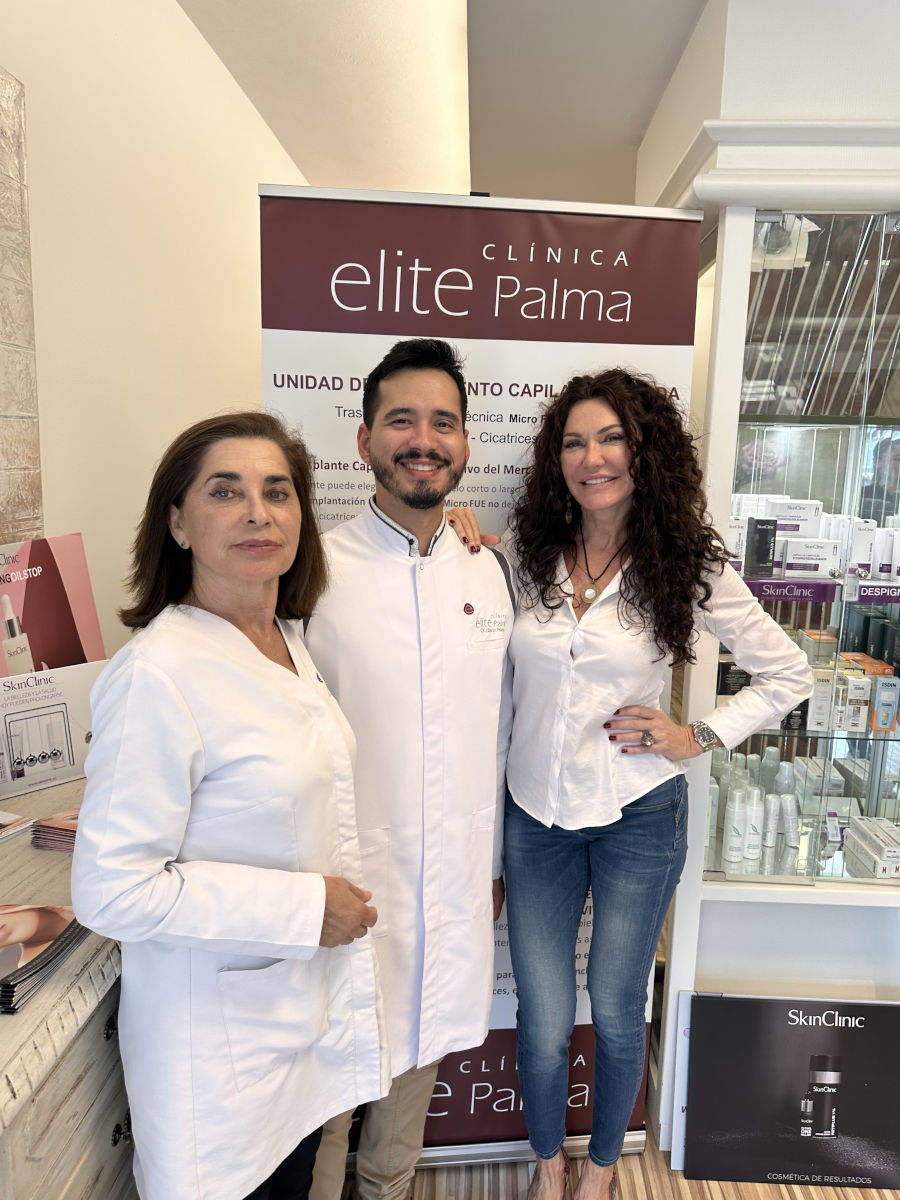 Qualifikation & Erfahrung
Aesthetic or cosmetic medicine is a specialty that combines the latest scientific developments with an art form. We offer innovative services in Cosmetic Surgery & hair grafting.
At Elite Palma, we're specialists and this is why our objective is being able to offer individually customised and convenient treatment, suited and in accordance with the situation and diagnosis of each of our patients.
To this end, we consider it necessary to be at the forefront of the field and in constant training in order to offer the best results through our experience.
Alongside the most advanced technology on the market in the recovery of hair growth the clinic opts for the greatest comfort of its patients by a comprehensive approach in treating any form of hair loss and to related disorders.
A Highly Qualified Medical Team Dedicated to Your Beauty
Specialization and Professionalism at your service
our center