What is Platelet Rich Plasma and Vitamins
The combination of Platelet Rich Plasma is a biological substance -PRP- that our body produces obtained through our own blood.
The plasma fractions contain a greater number of platelets, which are responsible for coagulation, and as it is our own blood, its use is completely safe and free of compatibility risks.
This platelet concentration is up to 8 times higher than in untreated blood, which speeds up cell recovery by stimulating the production of new collagen fibers.
What are its benefits?
Its main asset is an antioxidant effect that combats oxidation damage associated with aging, which we combine with a selection of vitamins, in a personalized way and depending on the parts to be treated.
The combination of PRP and Vitamins provides innumerable benefits to our skin.
They provide vitamins
They stimulate the production of collagen and elastin
Regenerate cells to show off a more luminous skin
Smooth wrinkles and expression lines
Improve and attenuate blemishes
Recover elasticity, smoothness and vitality of the skin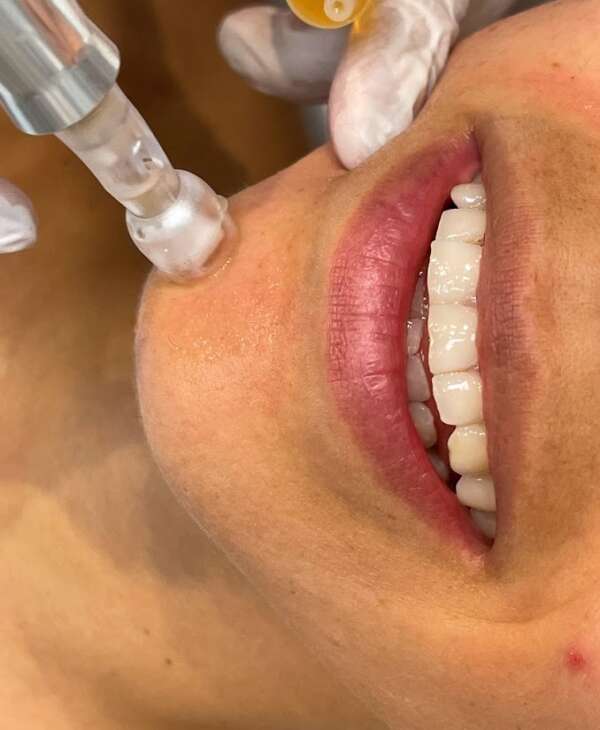 In summary,
Platelet Rich Plasma treatments combined with Vitamins are especially recommended for skin with signs of aging, dehydrated, dull or blemished.
And the most important,
It is a completely natural procedure that has no side effects, as it is treated with the patient's own plasma.
Treatment with immediate effects so that you get a smoother, hydrated and toned skin!
Schedule your consultation today to receive one of the best Platelet Rich Plasma and Vitamins treatments in Mallorca
Contact Us