The PDO Body Thread Lift is a non-surgical lifting technique that consists of placing several threads on the skin.
It improves flaccidity from the inside and stimulates the natural creation of collagen and elastin.
These threads are made from polydioxanone (PDO), a very safe material used in cardiac surgical procedures.
Both at the Facial and Corporal level, the Tensor Threads are reabsorbed in about 6 months and their result is immediate.
The duration of the effect is between 12 to 18 months (longer than Botulinum Toxin).
Procedure
It is a fast and minimally invasive technique, free of surgery, infections or risks for the patient.
Results Before & After Treatment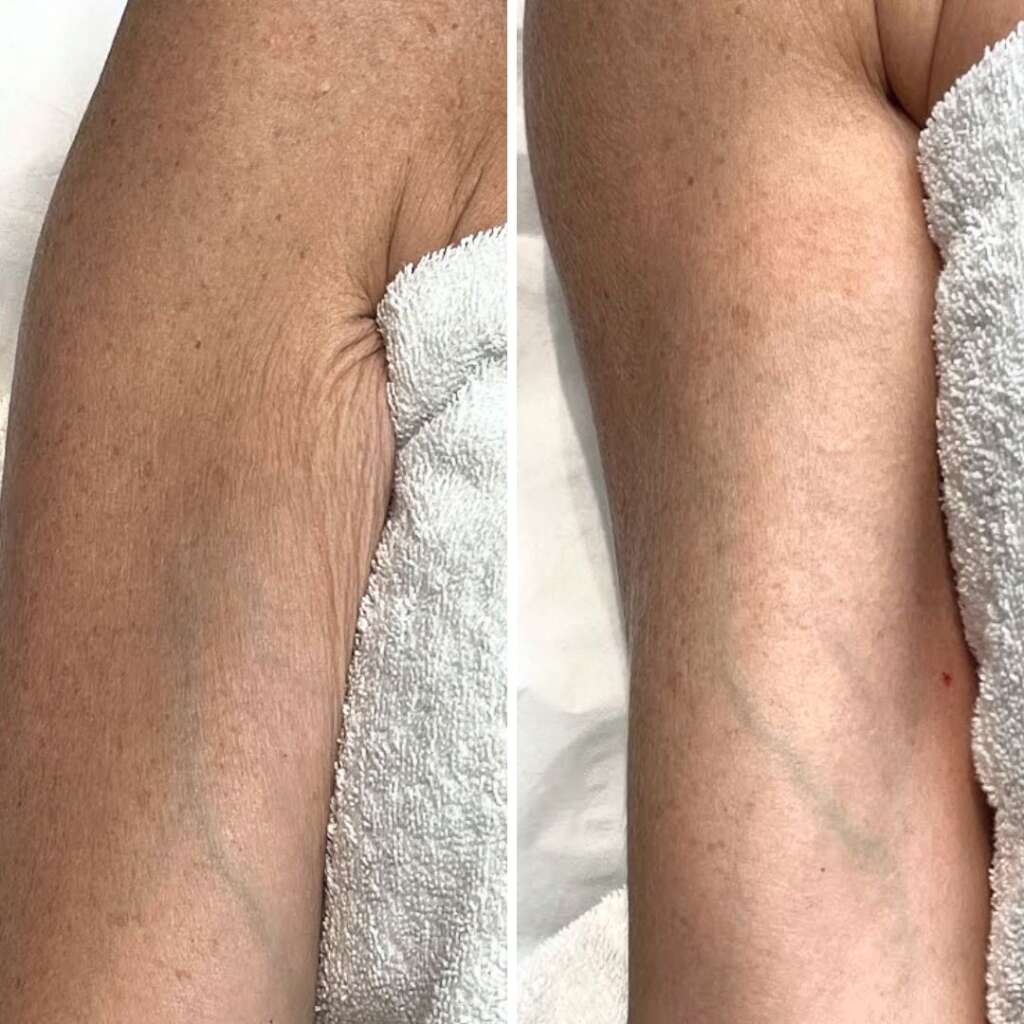 Facial and Body Rejuvenation Areas
Being a safe treatment, it can be used practically anywhere on the body.
The PDO thread treatment is highly effective in treating flaccidity on the face, neck, arms, abdomen, inner thighs, knees, and other parts of the body.
PDO Body Thread Lift Procedure
The PDO threads are introduced through a cannula.
After removing the cannula, the thread remains in place, and will begin to dissolve in the following weeks.
The results are seen immediately, reaching its maximum effect after 2 to 3 months.
An immediate 'lifting' effect due to the mechanical properties of the tension yarns.
Schedule your consultation today to receive one of the best treatments of Body PDO Thread Lift in Mallorca
Contact Us